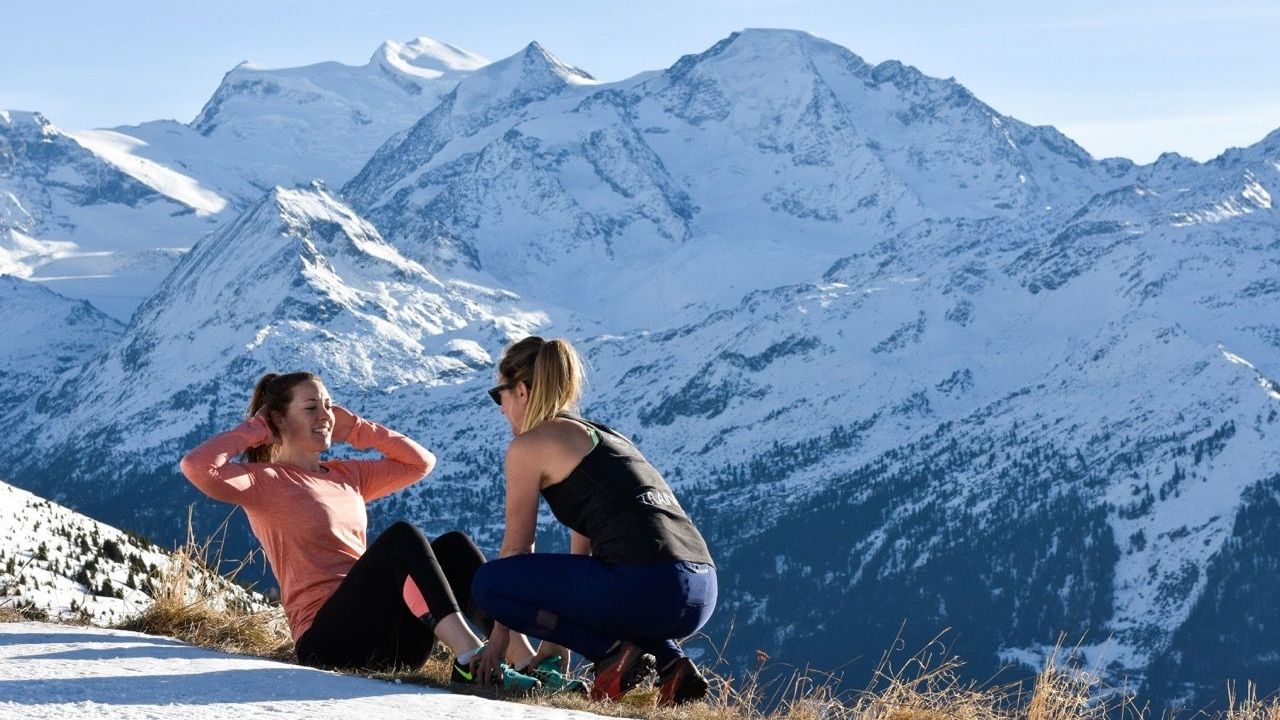 Personal Trainer Away SPa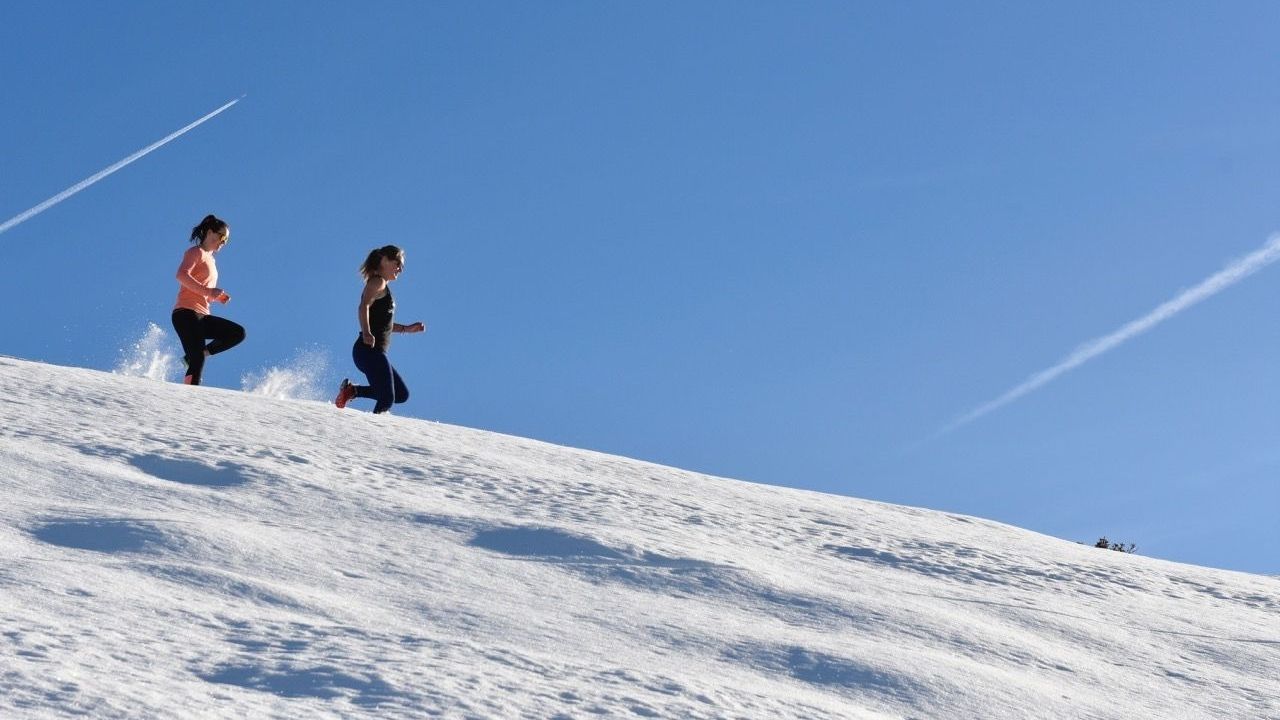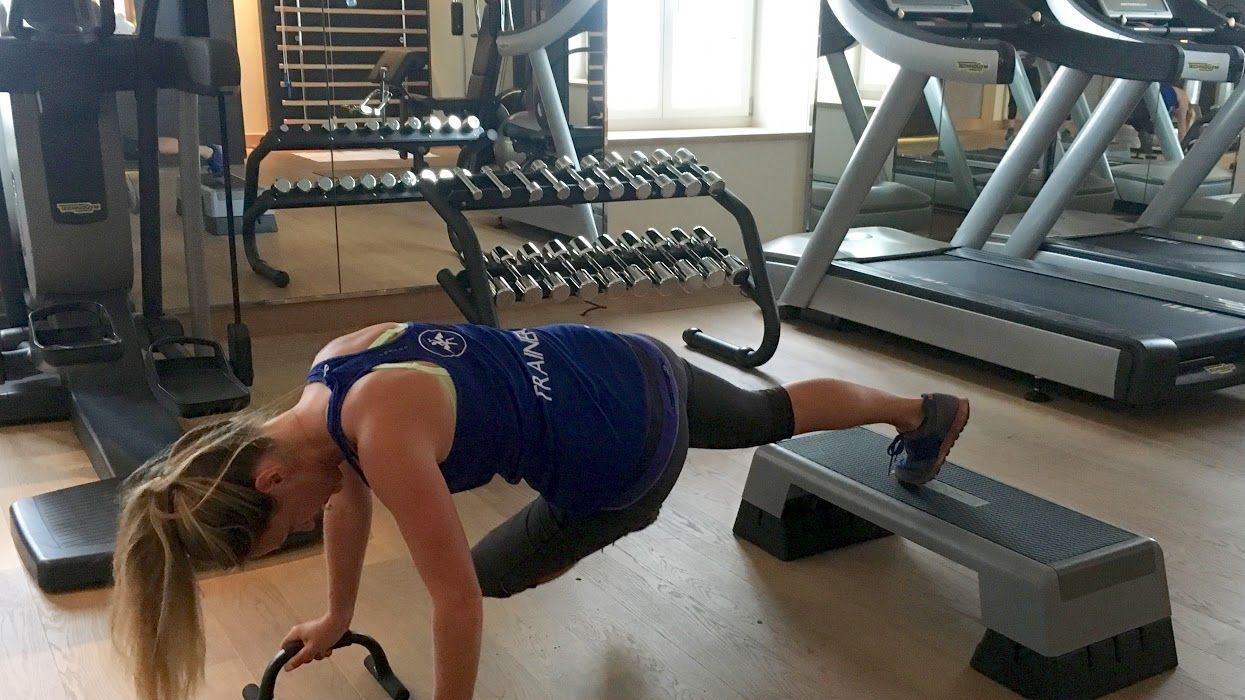 Spa / Pool (Monday - Friday)

11 AM – 8:30 PM

Spa / Pool (Saturday - Sunday)

9:30 AM – 8:30 PM

FIT (Daily)

24/7
EMMA BODKIN
Personal Trainer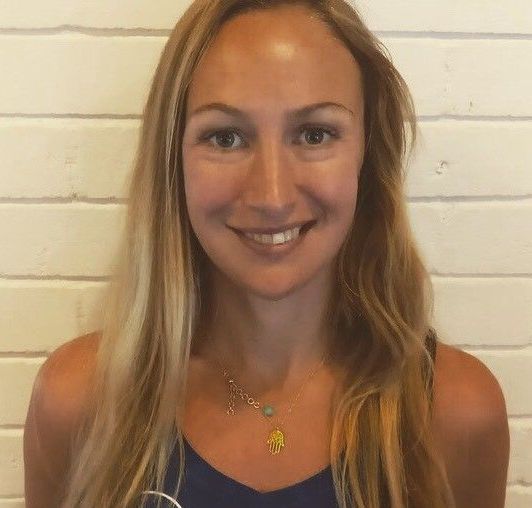 Emma is fascinated by the bidirectional relationship between the mind and body and believes that individuals at any level can use psychological techniques as a catalyst to push their performance limitations. A true advocate of outdoor fitness Emma promotes moving in a functional way.
Whatever your level you will catch her contagious energy, start to question your own limitations and be empowered by her spirit.
"Whatever your fitness level, moving is not only great for your health it will give you an endorphin boost as well. Choose from any of the below of combine a few. We can tailor make your training to your goals."
Reserve your personal training session!
Chf 120/hour
Ultra-Shock and metabolism boosting HIIT circuit - lactate threshold training, focusing on cardio fitness, with a whole body approach. Indoors and outdoors.
Guided trail run - take on the altitude in all conditions and discover some of Verbier's remote routes. Escape into nature and explore this fantastic mountain terrain.
Core session - Alternating fast and slow movements every level of your core will be activated. Improve balance, posture and through a variety of suspended and mat based exercises.
Parcours Vita - Functional fitness and natural movement patterns are tested in 15 stations in the pine forest. Weather dependant.
TRX - training. Suspension training simultaneously works the core, balance, strength and flexibility. This is fundamental for balance and good posture as well as protecting the spine.
Pre and post-natal training - stay healthy and active with a bespoke programme to suit you.
Bodyweight circuits - A functional, body weight circuit session will be performed indoors or outdoors at an altitude of your choice. Create a strong, lean, agile body that is fit for purpose. A whole body progressive stretch. A guided systematic way to lengthen the whole body. Focus will be on alignment, breath and relaxation. Boost your ski recovery and minimize risk of injury.
Assisted stretch - The PNF stretching method will allow you to gain a greater range of movement. Proprioceptive neuromuscular facilitation involves contraction and relaxation.